The Unofficial Andrew Cuomo Head-Roll Count
There are enough fallen assholes in here to fill a scrapbook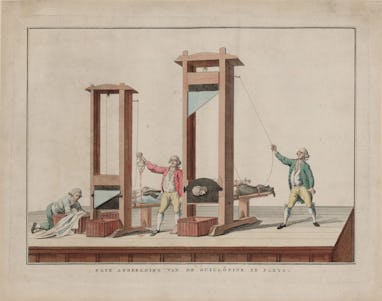 Heritage Images/Hulton Archive/Getty Images
It's been less than a week since New York State Attorney General Letitia James released a damning report about Gov. Andrew Cuomo's workplace sexual harassment and his retaliatory scrapbook, but this bitch is already taking everyone in his orbit down with him.
Here's this week's unofficial tally:
Here are some heads that Cuomo rolled in recent history:
This non-comprehensive list of asses on the chopping block list are to multiply in the coming hours.