Prince Harry: My Willy Was Chilly and Also My Penis Was Frozen
A lot of cold receptions over there, Harry details in 'Spare'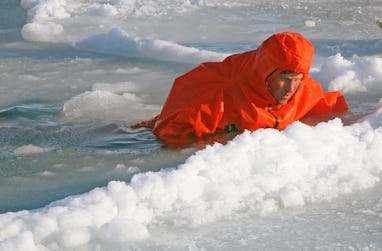 WPA Pool/Getty Images Entertainment/Getty Images
Prince Harry's book, which none of us ever thought would see the gray light of London morning, is turning out to be a volume of ceaseless delights. I already knew Haz and that transatlantically acclaimed Suits actress Meghan were chronic oversharers, but without the weight of the crown (RIP Mz. Queen, forever in our hearts nestled all snug in our enormous bras) and, apparently, the limitations of general interest Netflix docuseries, this little guy is really going off.
I asked the Fabulous Markle Twins to show just a little ass to hold my interest, and in return, Harry fully dropped trou: His ickle todger was frostbitten at Willy and Kate's wedding! As my esteemed colleagues at Page Six put it, "Prince William may not have had cold feet at his wedding, but his brother was suffering from a cold penis." OK?
In a passage in Spare, Harry explains that on April 29, 2011, he stood droopily as Willy's best man as his own willy recovered from a 200-mile long Arctic walk for charity. Upon arriving home, Harry emulated Laura Ingalls Wilder by writing, "Pa was very interested, and sympathetic about the discomfort of my frost nipped ears and cheeks." Page Six adds "that he didn't want to overshare about his penis, which he learned was also frostbitten after he arrived home." Thanks for saving this killer anecdote for us, H! And for letting us know you are circumcised.
More reveals about the feuding boys: Big Willy, whose "alarming" bald ass Harry says is no longer beautiful, was evidently chilly towards Meghan Markle at their first meeting, even if he was a huge fan of her dramatic output. According to Page Six (bless them for their thorough poring over the leaked Spanish language edition of Spare), Meghan went in for a hug and it "completely freaked him out."
"He recoiled," Harry wrote. Maybe Will had a frozen penis too, or an uncut boner, and was just trying to be polite? Then, he apparently told Harry not to propose to her (also via Page Six, natch). Harry also told ITV's Tom Bradby that for years he saw a "red mist" when he fought with his brother, which sounds a little bit like PMS.
Also, Harry's icy white peen was "probably bigoted" before meeting Megh. That has nothing to do with William (although, doesn't everything, including the Nazi armband?), but I thought it was important to share.
I would not fault this man for saying less. He does not need to be telling us any of this, but he's out here bleeding onto the page for us. Forever a public servant, he was born for this!