Memo to Megan Fox and Kourtney Kardashian: We Get It
No need to belabor the point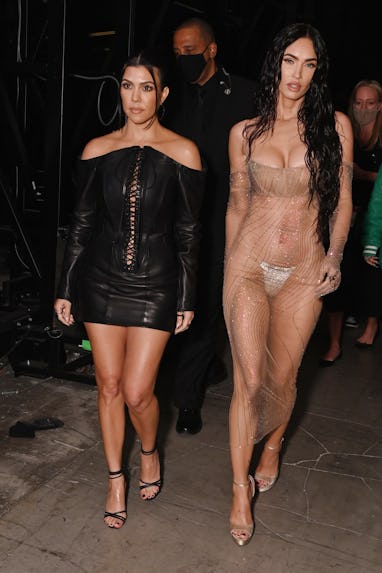 Bryan Bedder/MTV VMAs 2021/Getty Images Entertainment/Getty Images
We have seen a lot of Megan Fox and Kourtney Kardashian this summer, huh? Making out with their respective boyfriends, who are friends or at least colleagues. Going to Disneyland. Going to Italy. Calling their boyfriends their "future baby daddies" at the MTV Video Music Awards. Making out with their boyfriends again in front of urinals for some reason and then posting photos of it on Instagram. And now this.
Modeling for Skims!
And feeding each other fruit!
And doing whatever this is!
Fox and Kardashian are welcome to continue doing stuff like this, and of course I support women making money by modeling for their sister's underwear line or their boyfriend's friend's girlfriend's sister's underwear line. I just want to go on record saying that as of today, we get it. The point has been made. Everyone can just relax now.
Thank you.