Lea Michele to Replace Beanie Feldstein in 'Funny Girl'
It's finally her turn to be the greatest star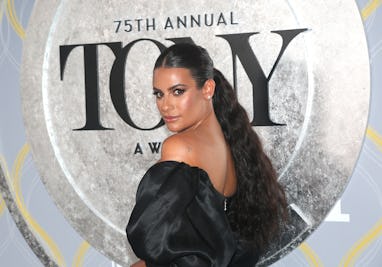 Bruce Glikas/FilmMagic/Getty Images
Update 7/11/22: We were right!
Update 7/13/22: According to a July 12 Daily Beast article, Beanie Feldstein stopped communicating directly with producers after this post was first published. The Daily Beast reported that things got "contentious" following this post, and that the conversation between Feldstein's camp and the Funny Girl production team "hasn't been fruitful and it hasn't been kind." Feldstein's surprise announcement that she was leaving the show left producers "shocked in the moment," one source said, but they weren't surprised. It was originally announced that Feldstein was set to leave the role on September 25, but following this post her departure was bumped up to July 31. To all this we say, we're glad we could help you get out sooner, Beanie! Original post below...
It looks like the rumors are true. We're hearing from a source that Lea Michele is set to take over the role of Fanny Brice in Funny Girl on Broadway September 30. This comes after it was announced that Beanie Feldstein — who received some truly horrible reviews for her performance — would be leaving the show on September 25.
According to our source, a press release is making the rounds of theater insiders that announces Michele's casting. The Glee star will perform the role six nights a week, with understudy Julie Benko taking on the other two performances. Good for Julie, I've heard she's phenomenal!
And good for Michele, who has been publicly auditioning for this role for more than a decade. Sadly, her parade will be slightly rained upon due to the fact that she will not be Tony eligible. Ya can't win 'em all!